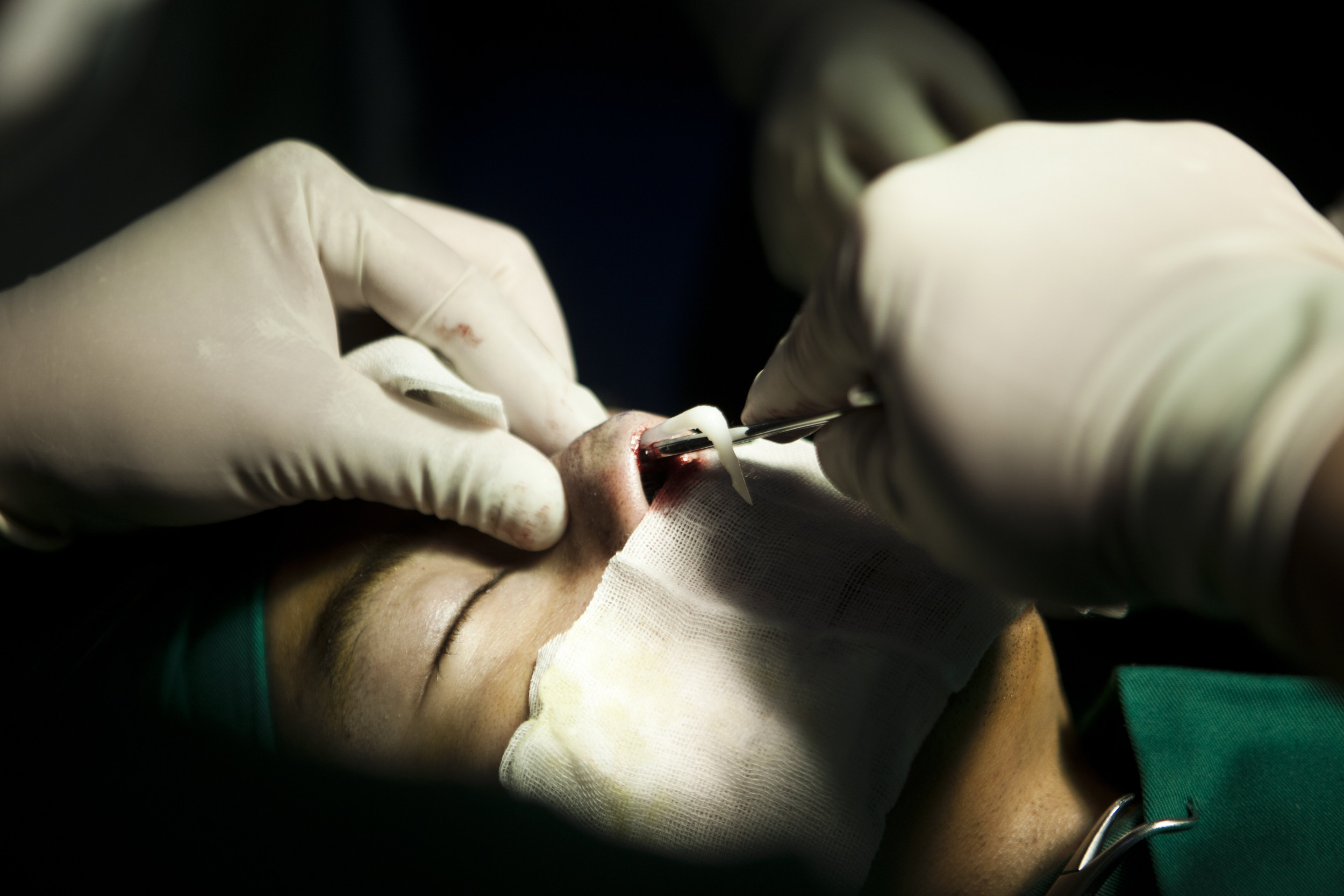 A plastic surgeon has been charged with sexually assaulting two of his female patients while he was treating them at his California office.
Frederic Corbin, 77, was charged on Tuesday with one felony count of sexual battery by fraud, one felony count of sexual exploitation by a physician, two misdemeanor counts of sexual battery, and two misdemeanor counts of battery, according to a press release from the Orange County District Attorney's Office.
The plastic surgeon is accused of sexually assaulting one of his female patients while he prepped her for a surgical procedure on September 17, 2020. He is also accused of sexually assaulting another female patient during a post-surgery examination on May 14, 2021.
Corbin has offices in Brea (Orange County) Beverly Hills and Murrieta, according to his website. The assault is alleged to have occurred at his Brea medical office.
The women reported the incident to the Brea Police Department and Corbin turned himself in to authorities on Tuesday, August 31, according to the DA's office.
Corbin pleaded not guilty to the charges and categorically denied the "outrageous and false allegations" in a statement issued by his attorney.
"He [Corbin] has practiced for over 50 years, without any complaint by a female patient regarding inappropriate behavior," defense attorney Courtney Pilchman told the Orange County Register. "There are thousands of patients, colleagues and friends who support Dr. Corbin and know these allegations are untrue. This case is about two disgruntled patients who made allegations that we will prove are false."
The 77-year-old, who is free on $50,000 bail, faces a maximum sentence of five years in prison. He is set to return to court on September 14 for a pretrial hearing, according to the publication.
"Patients entrust their very lives to the doctors who treat them," Orange County District Attorney Todd Spitzer said. "No one seeking medical treatment should have to worry about being sexually assaulted while under a doctor's care. These women were in very vulnerable situations and their doctor capitalized on those vulnerabilities for his own sexual gratification."
Corbin has treated patients in the Orange County and Beverly Hills area for over 25 years, according to his website. "He is highly experienced in countless popular procedures, including breast augmentation, liposuction, facelifts, and other cosmetic and reconstructive procedures," a description reads.
Back in 2006, the plastic surgeon was accused of smuggling illegal silicone breast implants into the United States and placing them in his patients, according to the Los Angeles Times.
Federal prosecutors alleged that Corbin falsified patients' medical records so they could receive American silicone implants that doctors were testing. At the time, silicone implants had not been approved by the Food and Drug Administration for use in plastic surgery patients and were only to be used in research studies or for reconstructive surgery for women who had mastectomies.
In February 1992, Corbin was also charged with insurance fraud and conspiracy, accused of fabricating an office visit to help a patient commit fraud. He pleaded no contest to a misdemeanor, the case was dismissed and the surgeon was put on two years' probation, according to the LA Times.
Newsweek has contacted the Brea Police Department, the Orange County District Attorney's Office and Dr. Corbin for comment.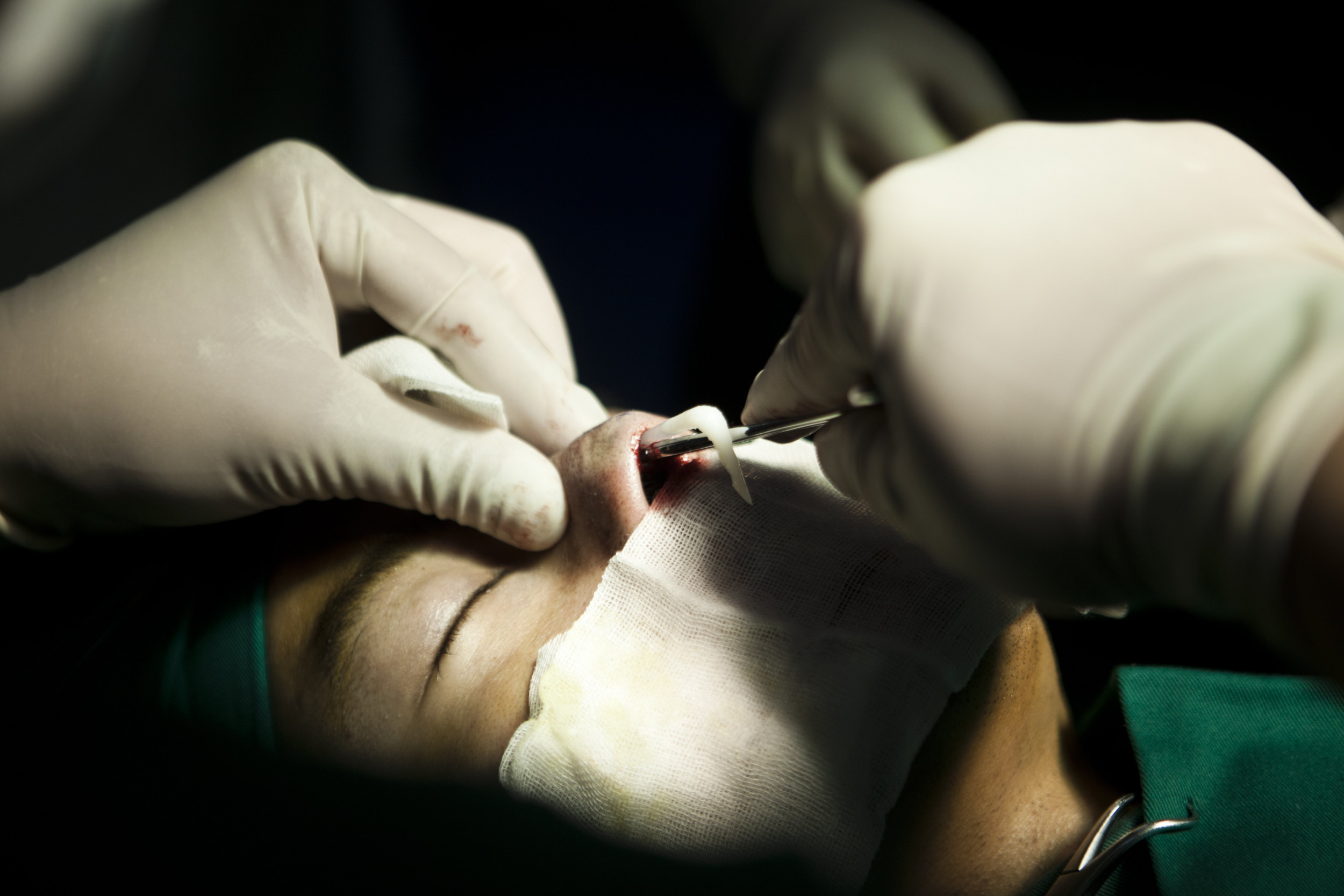 File photo: A patient undergoes a rhinoplasty procedure. A California plastic surgeon has been charged with sexually assaulting two of his female patients.
Jonathan Saruk/Getty Images
Source:
https://www.newsweek.com/beverly-hills-plastic-surgeon-charged-sexually-assaulting-patients-california-1624900