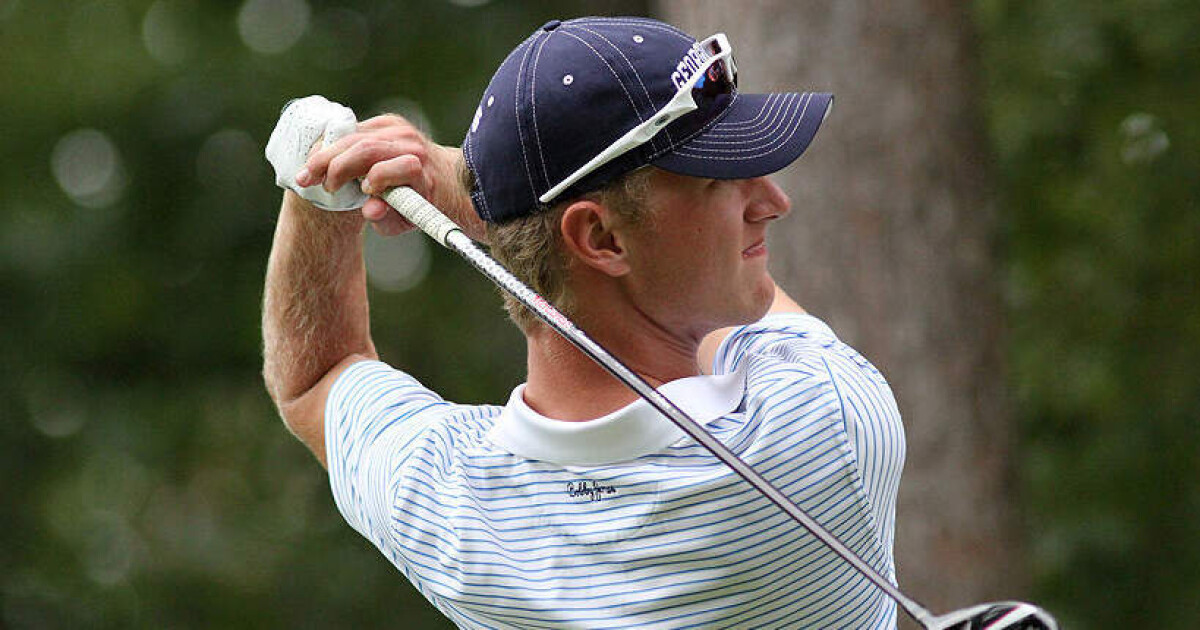 THE FLATS – Four Yellow Jackets played the weekend at the Shriners Children's Open in Las Vegas, led by Chesson Hadley … Drew Czuchry looks to advance to Korn Ferry Q-School finals this week, with five more Jackets set to compete next week … More details below in this week's Georgia Tech #ProJackets Report.
*****
HADLEY LEADS FOUR JACKETS INTO WEEKEND AT VEGAS
Chesson Hadley continued a solid early start on the 2021-22 PGA Tour, tying for 27th last weekend at the Shriners Children's Open in Las Vegas. The newly-minted Georgia Tech Hall of Famer opened with a 64 and finished at 12-under-par 272, tying for 27th place.
He led a group of four Yellow Jackets to make the cut at TPC Summerlin, including Matt Kuchar, who tied for 35th (273, -11), Richy Werenski, who tied for 47th (276 (-8) and Cameron Tringale, who tied for 56th (277, -7).
Seth Reeves and Stewart Cink both missed the cut.
Cink will remain in Las Vegas this week for The CJ Cup at Summit, where he and Tringale are the only Jackets in the limited, 78-man field.
Full leaderboard
*****
DUVAL RETURNS TO GOLF ROOTS AT FURYK FRIENDA CHARITY EVENT
David Duval has returned periodically to the Timuquana Country Club where he grew up learning to play golf.
Saturday was a bit different: he was hitting shots on the course that counted … not to the results of the Constellation Furyk Friends PGA Tour Champions event.
That will come next year.
But the shots Duval hit with three Hall of Fame athletes during the Furyk  Friends Celebrity Challenge for Charity counted towards a bigger picture than a golf tournament.
Duval, a 13-time PGA Tour winner, the 1999 Players champion and 2001 Open champion, teamed up with former Pittsburgh Steelers star Lynn Swann against World Golf Hall of Fame member Annika Sorenstam and former St. Louis Cardinals shortstop Ozzie Smith in a nine-hole scramble in which $100,000 was designated for either K9s for Warriors (the Duval-Swann charity) or Wolfson Children's Hospital (Sorenstam and Smith).
More from Jacksonville.com
*****
SIX JACKETS SET FOR SECOND STAGE OF KORN FERRY Q-SCHOOL
Second stage qualifying Korn Ferry Tour takes place at five sites, the first this week (Oct. 12-15) in Brooksville, Fla., and the other four next week (Oct. 19-22). At least one Yellow Jacket is in the field at all five venues, attempting to advance to the Q-School finals, which will be held Nov. 4-7 in Savannah, Ga.
Drew Czuchry, who made made it through the first stage of qualifying three weeks ago, tying for 15th place (282, -6) at Kinderlou Forest Golf Club in Valdosta, Ga., is in the qualifier this week at Southern Hills Plantation in Brooksville, Fla.
Next week, Andy Ogletree and Luke Schniederjans will be in the second stage event at the Robert Trent Jones Trail Highlands and Marshwood courses in Dothan, Ala. Nicholas Thompson will attempt to advance from the Plantation Reserve Golf Club in Plantation, Fla., while Noah Norton will compete at the University of New Mexico Championship Course in Albuquerque, N.M., and Chris Petefish will try to advance at Bear Creek Golf Club in Murrieta, Calif.
Petefish finished fifth at Kannapolis, N.C., and was among the 20 players who advanced. Norton, who graduated last May and played in a pair of Korn Ferry events last fall, was among the 21 who advanced from the qualifier in Dayton, Nev.
Complete Q-School schedule with links to leaderboards
*****
GRIFFIN, SCHNIEDERJANS PICK UP SWINGTHOUGHT TOUR CHECKS
J.T. Griffin and Luke Schniederjans tied for fourth at last week's SwingThought Tour event in Dothan, Ala., each posting an 11-under-par score of 205 at the Highland Oaks Golf Course in Dothan, Ala.
Schniederjans is prepping for next week's second-stage Q-School event for the Korn Ferry Tour, which will be played on the same golf course. Griffin, who finished outside the top 75 in Korn Ferry points last season and didn't qualify for the playoffs, will compete in the final stage of qualifying.
Full Leaderboard
*****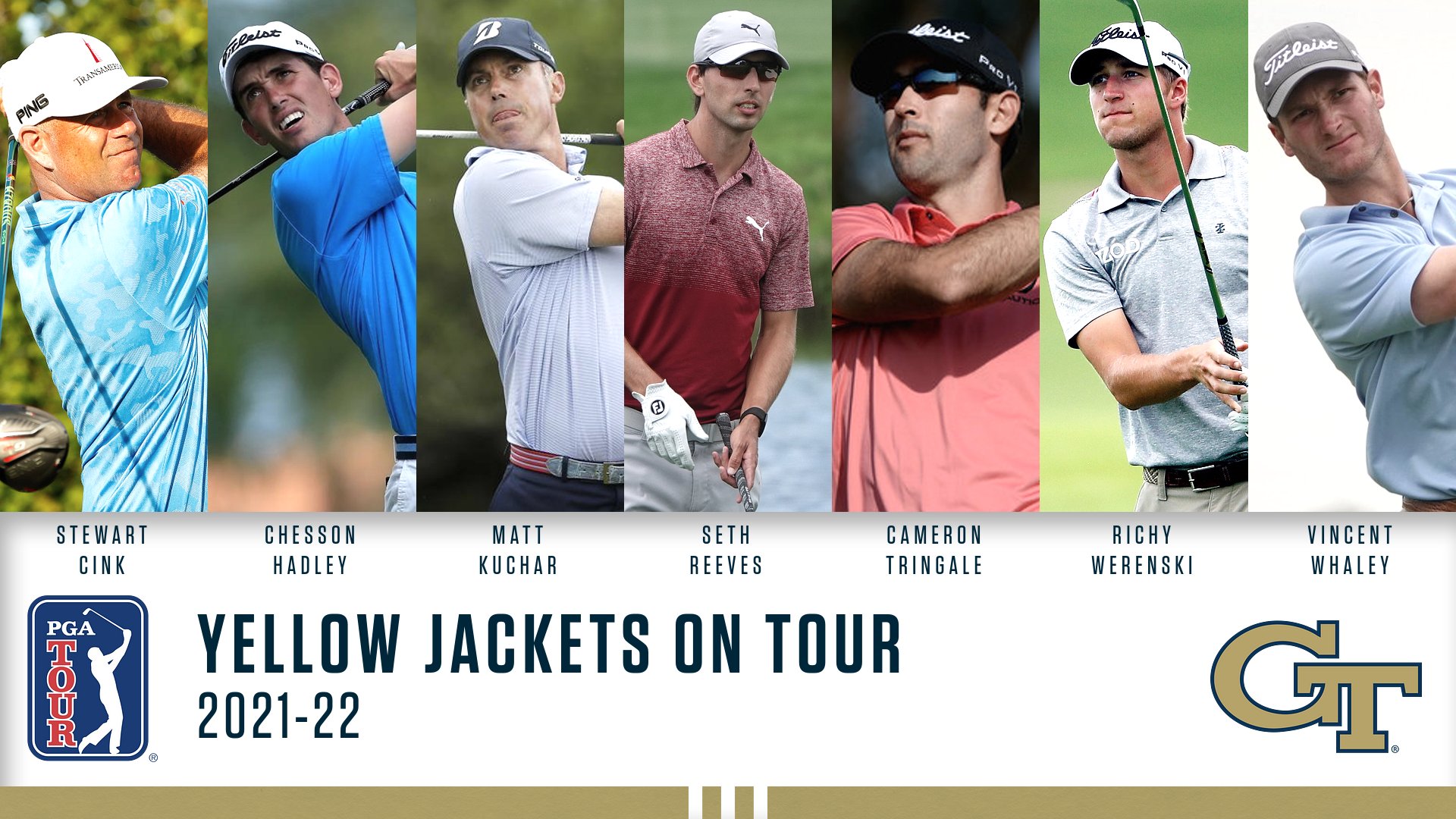 UPCOMING EVENTS
PGA Tour:  The CJ Cup @ Summit • October 14-17, 2021 • The Summit Club • Las Vegas, Nev. • Purse: $9,750,000 • FedEx Cup points: 500
Korn Ferry Tour:  Korn Ferry Tour qualifying, second stage events • October 12-15 and 19-22, 2021 • five sites
PGA Tour Champions:  SAS Championship • October 15-17, 2021 • Prestonwood Country Club • Cary, N.C. • Purse: $2,100,000
Forme Tour:  2021 schedule completed
All Pro Tour:  Oakwing Championship • October 18-20, 2021 • Oakwing Golf Club • Alexandria, La. • Purse: $48,000
G Pro Tour:  Mimosa Challenge • October 12-14, 2021 • Mimosa Hills Golf Country Club • Morganton, N.C.
SwingThought Tour:  ST45 Highland Oaks • October 5-7, 2021 • Highland Oaks • Dothan, Ala.
.
#PROJACKETS ON SOCIAL MEDIA